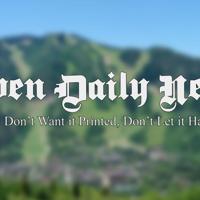 Alpine Legal Services Pro Bono Helpline Needs Lawyers | News
Colorado attorneys are not required to engage in pro bono work — free legal services — to maintain their licenses. In fact, this is true for all 50 states. Rule 6.1 of the American Bar Association's Model Rules of Professional Conduct states: "Every attorney has a professional responsibility to provide legal services to those who cannot pay. A lawyer should aspire to render at least 50 hours of pro bono public legal services per year. This is true for the Colorado Bar Association.
The key word here is "aspire". Pro bono work is not compulsory; it's just encouraged.
Perhaps that's why Glenwood Springs-based legal aid office Alpine Legal Services (ALS) is struggling to hire lawyers for its weekly Wednesday evening Ask a Lawyer (AAL) helpline. . The helpline started decades ago as Thursday Night Bar. But ALS director Jenny Wherry said the name was changed because people thought the lawyers met in a bar.
The hotline, serving Garfield, Pitkin and Eagle counties, exists so those who do not have the funds to hire an attorney can call and talk about immigration, family law or litigation. general civilians for 15 minutes for free.
"Anyone can call," said Claire Noone, an attorney with the Noone Law Firm in Glenwood Springs and Paonia. "These conversations allow people who feel dumb to ask questions or who don't know if they have rights or if they don't have the money [for a lawyer] to have the access, time and attention of a lawyer. Noone manages the Spanish-speaking line every Wednesday evening from 5 p.m. to 7 p.m.
She said sometimes a caller only needs 15 minutes to share their story. "That alone gives them the confidence and clarity to represent themselves and move on," she said.
Noone explained that misunderstandings within the civil legal system lead people to think they have to hire a lawyer and spend a lot of money. She said most systems like small claims and divorce are designed for people to represent themselves. "It's empowering to let people know they know the facts, guide them through the legal process and are able to represent themselves."
Prior to COVID-19, AAL attorneys met with people in person at local libraries, rotating weekly to libraries in Pitkin County, Basalt, and all libraries in Garfield County. "There was no call, no phone, no hotline, no Zoom option," Wherry explained. "It was: you show up physically, in person, and you will speak to a lawyer."
Noone added that in-person services meant people had to leave their homes, hire babysitters and find transportation to get to the library, which wasn't always easy. "It also required more commitment from the lawyers," she said.
With the onset of the pandemic, libraries closed. Wherry said they had to act fast. "In April 2020, with the help of an Americorps volunteer, we got on the phone." And, ALS narrowed the scope of legal issues.
All of this may sound like a recipe for success. Even Noone thinks COVID has opened up access to legal aid. "Someone can call during a break at work or when the kids are sleeping. It is not necessary to have a car to get there. Additionally, lawyers can volunteer from home. "More lawyers can do this without it being a big sacrifice," she said.
But, only nine local lawyers (besides Noone) have volunteered for the English-speaking AAL line this year. One lawyer volunteered 10 times, two took calls for four nights, two for three nights and the others volunteered once, according to ALS records. Wherry said Noone takes calls weekly, sometimes working on both Spanish- and English-speaking phones. Wherry will step in if callers wait longer than 15 minutes. A total of 382 calls have been received so far this year.
Alexi Freeman, associate dean and professor at the University of Denver Sturm School of Law, pointed to circumstances that might prohibit pro bono work — lack of confidence in the subject, no support for corporate work, and not enough time for non-billable hours. "Volunteer work can also be emotionally and mentally challenging as you are often supporting individuals, groups or causes that are going through a real crisis," she wrote in an email.
Jenny Wherry wonders if the helpline's days are numbered or if ALC will have to pay lawyers to handle the phones. She also wants to strengthen the recruitment process. "I could do a better job [listening] why it is so difficult to engage in pro bono service," she said.
Meanwhile, Claire Noone keeps taking calls on Wednesday nights, even if she has to do it alone. "Those who rent, work multiple jobs, commute long distances, or don't have the money to fix problems have a different experience in this valley," she explained. "Whenever we have a disparity, when one group has access to all legal minds and resources, it perpetuates inequality and division, and further drives a wedge in our society."
Alpine Legal Services offers the Ask a Lawyer Helpline in Spanish and English Wednesday evenings from 5-7 p.m. at 970-368-2246.