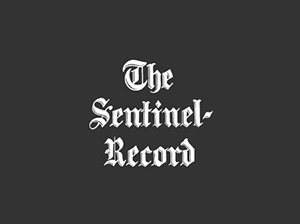 Little Rock VA to Host Virtual Claims Clinic October 27
LITTLE ROCK – The Little Rock VA Regional Office will host a Virtual Claims Clinic for Arkansas Veterans from 4-6 p.m. on October 27.
To reserve a timeslot, call 501-370-3829 before the close of business on October 26.
Veterans will be able to speak one-on-one with staff at the Little Rock VA regional office, who will answer specific questions regarding their VA benefit claims.
"We continue to listen to our veterans about their needs. It is imperative that we reach those in rural Arkansas and places that exclude normal access times and locations. It is our duty and our honor to help them with their VA benefits," Little Sammie Quillin, executive director of the Rock VA regional office, said in a press release.
"While we have resumed hosting in-person community outreach events, we will continue to offer these virtual claims clinics as a way for veterans to reach us after regular business hours," Quillin said.
The main office of the Little Rock VA regional office is located in the building. 111, 2200 Fort Roots Drive in North Little Rock. It is open from 8 a.m. to 4 p.m. on weekdays. The Veterans Helpline, 501-370-3829, is open 7 a.m. to 5 p.m. weekdays.
VA regional offices provide financial and other assistance to veterans and their dependents, including disability awards, survivor benefits, pensions and trust services, education and training, vocational rehabilitation and employment assistance, life insurance coverage and home loan guarantees.
The VA Disability Award provides a tax-free monthly payment to veterans who became ill or injured while serving in the military and to veterans whose service aggravated an existing condition.
During the upcoming Virtual Claims Clinic, staff members from the Little Rock VA regional office will be available to answer questions about existing VA benefit claims and how to file a new one.
"We have such a diverse population outside of the metropolitan areas of the state and we need to work even harder to reach those who are in our rural areas and those who cannot reach us by other means," said Quillin.
Veterans and their family members can also take advantage of the VA Visitor Reporting Undertaking App, or VERA, a new, easy-to-use online tool for scheduling in-person or virtual appointments with counselors. VA benefits. Visit http://benefits.va.gov/benefits/ or call 800-827-1000 for more information.