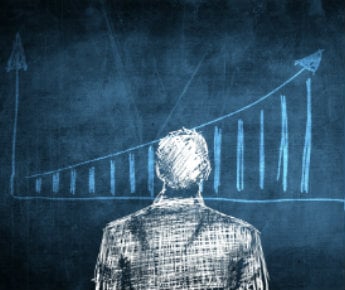 The CAR Member Legal Services department provides CAR members with the latest legal information to give our members a competitive advantage and minimize legal risk. This legal information is available through a variety of resources:
Legal Articles (Q&A)
CAR's Legal Department offers legal articles, some in question and answer format, on more than 200 topics. Articles are organized alphabetically and also by
Category. We also provide legal updates.
Legal Helpline
Members can call the CAR Legal Helpline at (213) 739-8282, Monday through Friday 9 a.m. to 6 p.m. and Saturday 10 a.m. to 2 p.m., for professional and confidential real estate legal advice. from CAR's lawyers. Due to limited staff, the Saturday Helpline is only for questions regarding active transactions. CAR Members who are Broker Owners, Office Managers or Designated Realtors® can contact the Member Legal Helpline at (213) 739-8350. Legal questions can also be submitted by fax at (213) 480-7724 or by email at [email protected]. THIS IS A MEMBERS ONLY SERVICE!
Policy on Conflicts and Responsibilities of Helpline Users
New to CAR? Please read the following legal article: Legal hotline for members.
Legal Action Fund
CAR proactively defends your real estate profession before the courts of appeal. The CAR Legal Action Fund has contributed to successful decisions in many landmark cases in which the CAR filed amicus curiae (friend of the court) briefs. For questions regarding the Legal Action Fund, please contact Neil Kalin, Deputy General Counsel, at [email protected].
Real Estate in California
Magazine legal column
Each month, a legal column appears in California Real Estate magazine discussing the latest cases and laws impacting real estate agents and landlords. This legal section includes a Ask a lawyer feature providing answers to frequently asked legal questions and issues. For questions regarding the legal section of the magazine, please contact Robert Bloom, Supervising Senior Counsel, at [email protected].
Standard forms
CAR attorneys provide valuable legal expertise in the creation and review of all standard CAR legal forms. For questions or comments regarding CAR Standard Legal Forms, please email the Standard Forms Department.
Library of Sample Letters
Sample letters are only available in zipForm® and not on car.org. To access the letters, use the form libraries drop-down menu and click on CARSL.
Realegals®
All members who have provided us with an email address will receive emails containing breaking legal information and advice on preventing legal liability.

Webinars
CAR's Live Legal Webinars are online legal presentations conducted by CAR attorneys typically on the first Tuesday of each month (excluding holidays) and as needed. From the comfort of your own computer, you can participate in a live, interactive webinar on recent legal developments, get your legal questions answered, and learn about legal challenges that other real estate agents may be facing. Live legal webinars are offered as a member benefit, free of charge, to California REALTORS® only.
---
If you have any questions regarding this webpage, please contact the Legal Editor, Neil Kalin, Esq. Be sure to include your full name, office, and member number in your email. We do not provide legal services to non-members.