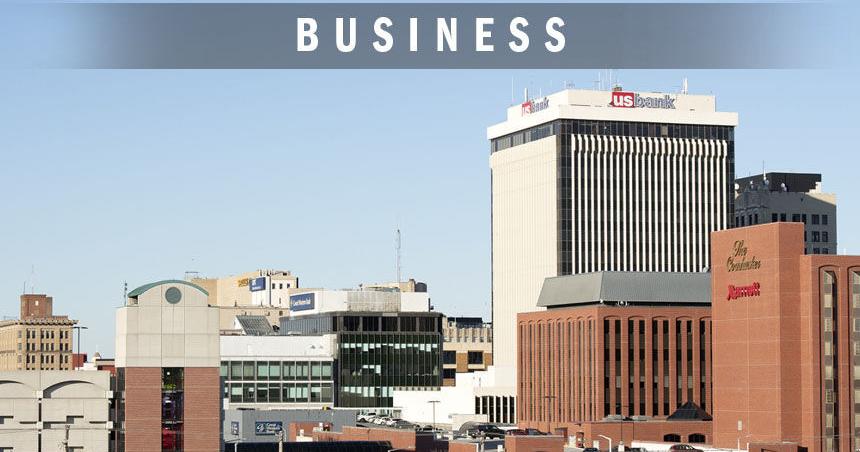 Recently Moved, Promoted, or Appointed to Lincoln | Local business news
Cline Williams announces new partners
Cline Williams Wright Johnson & Oldfather, LLP, is pleased to announce that Lily Amare and Katie A. Joseph were promoted to associate.
Lily Amare is a graduate of Chadron State College (BA, 2010) and the University of Nebraska School of Law (JD, 2015). She advises employers on human resources policies and procedures, best employment practices, reasonable accommodations, harassment and retaliation complaints, and other employment-related matters. Amare writes and edits employment manuals and other employment-related policies and documents. She is an independent investigator for workplace harassment and discrimination complaints. Amare also represents school districts in areas such as employee and student due process and Title IX compliance. She also has a litigation practice and represents employers and schools of all sizes before federal and state courts and administrative agencies.
Katie Joseph is a graduate of the University of Nebraska (BA, 2001) and the University of Nebraska College of Law (JD, 2015). His practice focuses on employee benefits and exempt organizations. As part of Joseph's employee benefits, she advises private, government, religious and non-profit clients of all sizes on the design and administration of pension and benefits plans and compensation arrangements. delayed. She assists clients starting and terminating plans, and advises clients on fiduciary duties and best practices, reporting and disclosure, correcting plan errors, and responding to Internal Revenue Service and US Department audits. of Labor. Joseph works with all types of exempt organizations, advising clients through all stages of the exempt organization lifecycle, including start-up, obtaining letters of determination, ongoing compliance and governance issues. , reinstatement after dismissal and dissolution.
Founded in 1857, Cline Williams is a full-service law firm with 58 attorneys representing and assisting individual and institutional clients. The company has offices throughout Nebraska in Omaha, Lincoln, and Aurora, as well as in Fort Collins and Holyoke, Colorado.
Commonwealth Electric Announces Management Changes
Commonwealth Electric Company from the midwest is pleased to announce exciting changes in the leadership of our company. T Michel Price was named CEO of the company. Price, a Commonwealth employee for more than 30 years, will succeed David Firestone and assume his responsibilities on January 1, 2022. Former CEO and company founder David Firestone has retired. Price has served as Chairman of the Company since 2019 and as Chief Executive Officer, Price will continue to be the company's visionary and integrator.
"With big shoes to fill, I know Michael is up for the challenge! Under his leadership, the company will be in very good hands. He is the right man for the job and he and his team will continue to be the new foundation of the CECM!
– David Firestone, former CEO
In addition, Billy Friesen was appointed Secretary General. As Secretary-Treasurer and Chief Financial Officer, Friesen will continue to oversee the Commonwealth's financial operations and administrative services. Friesen joined the company in 2014 and facilitated the company's transition to a 100% employee-owned company. Former Commonwealth Secretary General and founder of the original company, Glen Moss, has retired.
Commonwealth Electric Company of the Midwest is a 100% employee-owned, full-service electrical and low-voltage specialty contractor located in Arizona, Iowa and Nebraska.
HoriSun Hospice promotes Nancy Hulewicz to shareholder status
Hospice HoriSun is pleased to announce that Nancy Hulewicz was promoted to shareholder. Hulewicz has 30 years of leadership experience in health care management and had 18 years of experience as a hospice office manager; the last 13 of those with HoriSun Hospice. She has extensive experience in financial operations, coding and billing in various medical organizations including medical offices, hospitals, skilled nursing and home health facilities.
Current shareholders of HoriSun Hospice include Bob Bleicher, MD, and Susan Burkey. Commenting on the promotion of Hulewicz, Dr. Bob Bleicher said, "Nancy is an integral part of the excellent work provided by HoriSun Hospice to patients, their families and referring caregivers. Nancy's knowledge and guidance has been key to the success of this venture." Susan Burkey adds, "Nancy's expertise and leadership will help shape the successful future of HoriSun Hospice."
HoriSun Hospice was established in 2004 and is privately and locally owned. The mission of HoriSun Hospice, Inc. is to provide the highest level of holistic palliative care with honor and respect for patients and their families. HoriSun Hospice offers help, hope and comfort to people facing life-threatening illness. Our vision is to be the most respected, compassionate, and widely used palliative care provider, serving people from all walks of life. For more information about HoriSun Hospice, please call 402-484-6444 or visit www.horisunhospice.com.
Opening a Home Care Business in Lincoln
A new home care business has opened in Lincoln, Nebraska.
Serving residents of Lancaster and Saunders counties, the Home Care Advocacy Network The franchise is owned and operated by Lincolnite Sarah Pappas.
"We know that most older people want to stay in their homes as they get older, but sometimes they need a little extra help to do that," Pappas said. "From companionship to personal care and Alzheimer's/dementia care, our caregivers are carefully selected and trained to provide services that will help our clients age safely in place and give their families peace of mind. much-needed spirit."
Pappas' passion for caregiving is rooted in his personal and professional experience. Recently retired from a 27-year career as a corporate meeting planner, Pappas credits her parents and grandparents with teaching her the power of love and the value of duty to others.
"I was very close to my grandfather and started working at our family's restaurant, the Continental in downtown Lincoln, when I was 10," she said. "Through his guidance, I learned about caring for others and the importance of providing exceptional service – lessons that I have taken with me throughout my career."
Over the next 12-18 months, Pappas expects to add 40-50 caregiver jobs and is actively recruiting qualified caregivers.
"Our team looks forward to giving our caregivers the opportunity to embark on a fulfilling career," said Pappas. "We feel very fortunate to work at a company that allows us to give back to our community while building meaningful relationships with our caregivers, clients and their families."
Woods Aitken welcomes Shana Knutson
Aitken wood is pleased to announce that Shana L. Knutson joined the firm as a partner. Knutson focuses his practice on telecommunications, with additional areas of interest in business services and real estate law.
Knutson most recently served as general counsel at the Nebraska Public Service Commission, where she focused on telecommunications regulatory issues. While at the Nebraska Public Service Commission, Knutson supported the commission's efforts in promoting universal service and broadband deployment, including state and federal grant projects. She served as a state member of the Joint Federal-State Council on Universal Service and received the Governor's Excellence in Leadership Award in 2017.
Knutson received his JD from Cecil C. Humphreys Law School at the University of Memphis and his BA from the University of Nebraska-Lincoln.
Celebrating its 100th anniversary, Woods Aitken focuses its law practice on the long-term success of its clients locally, regionally and nationally. The firm has offices in Denver, Lincoln, Omaha and Washington, DC. The firm's website is www.woodsaitken.com.