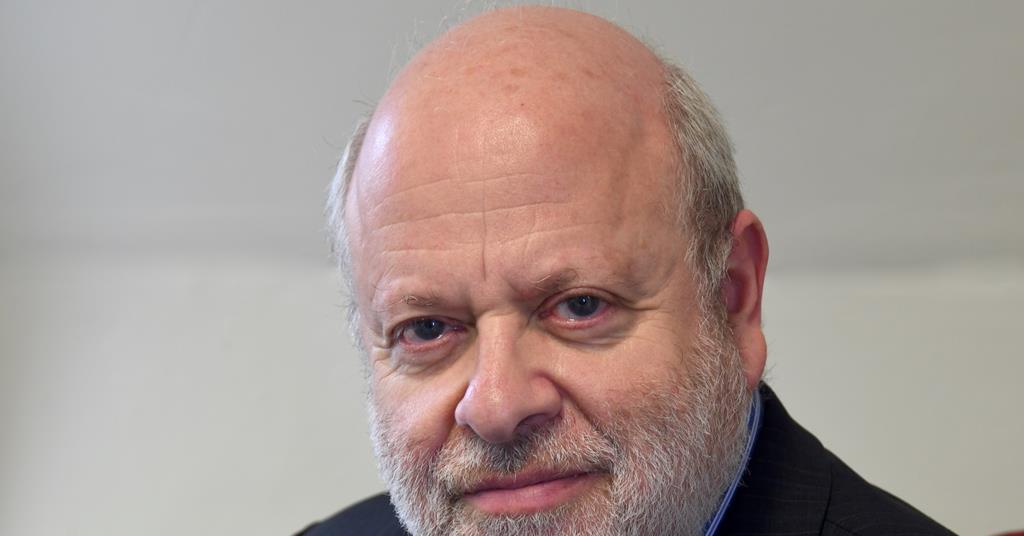 Russian sanctions go deeper into legal services | Opinion
The European Union has published its 8e penalty package against Russia and Russians late last week, in response to Russia's illegal annexation of parts of Ukraine.
As expected, the package covers commercial legal services. The British government had announcement earlier in the week he would follow suit, in language that echoed that of the EU.
Lawyers may huff and puff, but we cannot, on the one hand, brag about the indispensability of our services to international trade and our contribution to the UK's invisible income, and, on the other hand, expect our work to escape efforts to cut Russia off from trade with the West.
The UK government puts it this way:
'Russia is heavily dependent on Western countries for legal services, with 85% of all legal services being imported from G7 countries – given that London is an international legal hub, the UK accounts for 59% of these imports. The new legal advice measures will cover certain commercial and transactional services and will hamper the ability of Russian companies to operate internationally.'
Some people want to immediately underline the particular position of legal services within the framework of the rule of law and claim that to refuse access to a lawyer is to act in a way contrary to our own values. But there is no doubt among policy makers that sanctioned persons should be entitled to, for example, criminal legal representation or representation on legal matters arising from the application of the sanctions themselves.
This new package concerns access to what the UK government calls 'transactional legal advice services'.
I have written before that, at least within our own rights framework, which is ultimately still governed by the European Convention on Human Rights, there is no absolute right to a lawyer in civil disputesand the possibility of exercising this right under particular conditions depends on a list of circumstances, which the European Court of Human Rights has defined in case law.
Therefore, there is no absolute right for a lawyer to undertake commercial transactions – although, given our traditional view of the lawyer's role, we are reluctant to be prohibited from providing certain services to certain categories of persons or entities.
But this does not mean that the current package will be without problems. I can only speak about the European package, as I have not seen the details of the UK's measures, beyond the brief press release at the end of September. And these are my personal opinions.
Simply put, and without going into the immense complexity of applying what the EU is proposing, its package prohibits legal advice in non-contentious casesas well as participation in commercial transactions with third parties.
Legal services, including legal advice, are notoriously difficult concepts to define. In the many discussions I've been involved in over the years, we've always come to the conclusion that it's best not to define them at all, because no one definition satisfies all the requirements. Some difficulties of the EU attempt provide us with examples, as follows.
The EU seems to have chosen to follow the United Nations Central Product Classification (CPC), which covers both goods and services. It contains a set of internationally agreed rules to facilitate the production of data, including statistics on industrial production, international trade in services, balance of payments, etc.
So far, so good. However, the World organization of commerce (WTO) and the International Bar Association (IBA) have both in the past examined this classification as it applies to international trade in legal services and have come to the conclusion that it does not correspond.
First, the EU prohibition does not appear to apply to a lawyer-client consultation that may not be accompanied by legal advice (the IBA proposes to fill this gap by referring to "advice and legal advice").
Second, it targets the legal department and not the legal service provider. The question is whether advice that is not provided by a lawyer can constitute legal advice and therefore be covered. From a regulatory point of view, this is the kind of problem that is solved differently in different jurisdictions, depending on the concepts that underlie the legal system. In some jurisdictions, legal advice can, by definition, only be provided by lawyers. Does this leave some non-lawyers providing legal services exempt from the EU package?
For lawyers, these may be academic points because the joint action of law firm professional indemnity insurers and law firm banks may mean that, however worded, it will be nearly impossible to undertake any work in this area.
My main point is that it would be more helpful for lawyers if there were thorough discussions between the authorities and the legal profession before such decisions are made.
Jonathan Goldsmith is a member of the Law Society Council for EU and International, Chair of the Law Society's Policy and Regulatory Affairs Committee and a member of its Board of Trustees. All opinions expressed are personal and are not expressed in his capacity as a member of the Council of the Bar, nor on behalf of the Bar.