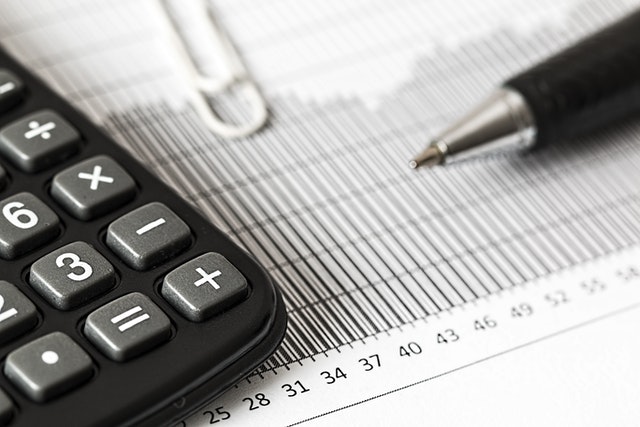 TaxRise CEO: Tax resolution requests rise amid IRS upheaval
2022 got off to a rocky start when the Internal Revenue Service urged taxpayers to take extra care when filing their returns, adding that reporting accuracy is more important than ever.
Earlier in the year, the IRS predicted that more than 160 million individual tax returns would be filed for the 2021 tax year, with the majority expected to be filed by the April 18 deadline. This urgency has arisen due to recent critical tax law changes that occurred in 2021, as well as financial challenges related to the COVID-19 pandemic.
IRS Commissioner Chuck Rettig said in the press release that IRS employees are "working hard to achieve a successful 2022 tax season" and are "facing tremendous challenges related to the pandemic. ".
This hedge fund outperformed thanks to a strategy pioneered by Ben Graham
The concentrated class of DG Value's flagship hedge fund strategy is in a class of its own. DG is a value-oriented hedge fund manager with a tendency to invest in difficult and special situations. The flagship hedge fund, which accounts for around two-thirds of the firm's assets under management, has a diversified portfolio of stocks and Read more
Essam Abdullah, CEO of Taxrise Inc., a Southern California-based tax resolution firm, said with the stress of tax rule changes, the higher risk of audits has prompted more Americans to seek help. professional.
"We have seen substantial growth in our business over the past few years, and the need for our services is starting to match that growth," Abdullah said. "2021 has come with a lot of uncertainty for the average person, and with tax law changes and the pandemic being contemplated, I can see why more people are seeking professional help."
According to TaxRise, the United States is approaching more than $280 billion in uncollected taxes.
As a result, the Internal Revenue Service (IRS) has had to increase its efforts to collect unpaid tax arrears from individuals and businesses that still have balances owing.
IRS Commissioner Rettig also said Americans can take important steps to avoid potential processing delays and get their tax refunds as soon as possible. He adds that avoiding paper tax returns and opting for electronic returns could help speed up the filing process.
National Taxpayers' Advocate Erin M. Collins released her 2021 annual report to Congress, saying 2021 was "the toughest year taxpayers and tax practitioners have ever seen."
According to the report, tens of millions of U.S. taxpayers experienced delays in processing their returns, and approximately 77% of individual taxpayers receiving refunds experienced processing delays that directly translated into delayed refunds.
"There is no way to water down the year 2021 in tax administration," Collins wrote in the report. "The year 2021 has not been short of taxpayer issues."
Now, in the middle of the 2022 tax season, the IRS has made it clear that this year will likely see many of the same issues.
That's why TaxRise offers a host of services, including help with undeclared taxes, tax consultations, tax resolution, and tax arrears. According to testimony on TaxRise, a man named "Charles N." went to a local CPA to file his annual taxes, only to be targeted for an IRS audit. Apparently, her CPA misfiled several items on her tax return, resulting in a large tax bill of $206,000.
With help from the experts at Taxrise, this bill was settled for a fraction of the cost, dropping from $206,000 to just $650.
"I feel incredibly blessed and humbled to have had this second chance," Charles said in his testimony. "I'm grateful to be back in a position where I don't fear bankruptcy or debt collectors and can instead focus on my job and my family."
Abdullah said he and his team have prepared for this tax season and are determined to ensure their clients don't face the same hardships many faced in 2021.
"We want to help ease the burden on taxpayers this year and help remove some of that uncertainty," Abdullah said. "That's ultimately what we aim to do."
Updated