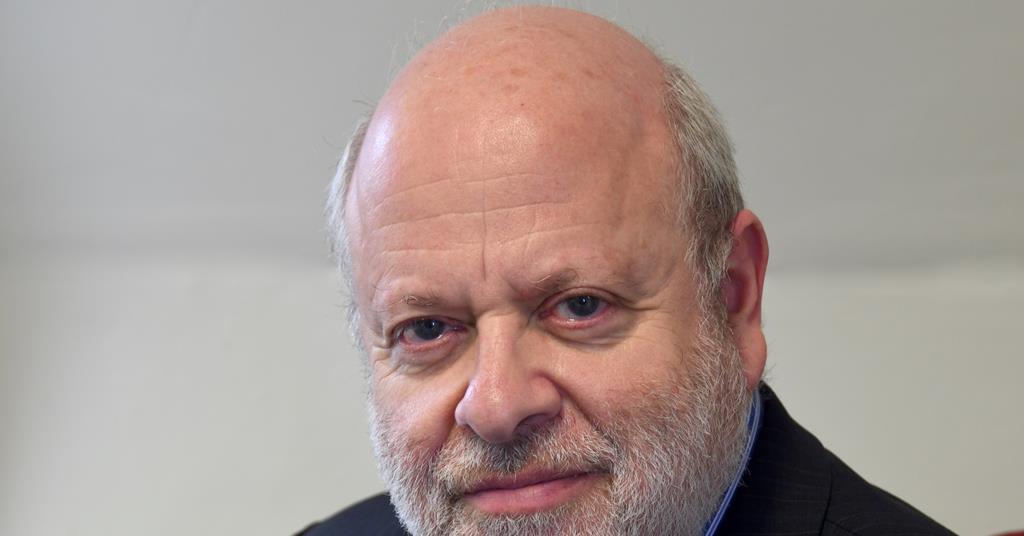 Time to reconsider VAT on legal services | Opinion
The cost of living crisis is everywhere.
A few weeks ago the Chancellor was under pressure to scrap VAT on fuel and other items to help the poorest. But in the end, no change in VAT was made in the spring declaration, except for a reduction for domestic installations of energy saving measures.
But here's an idea for lawyers to consider. For years, our continental colleagues have campaigned for VAT to be reduced or abolished for legal services, in order to improve access to justice. British lawyers – while we were still part of the EU – tended to be skeptical, privately despising the idea that a tax that had been levied for years would ever be reduced or removed. Indeed, the arguments seemed to go the other way, with both Belgium and Greece, which had not imposed VAT on legal services, entered the fold following the financial crisis of 2007-2008.
But the EU has, incredibly, signaled a change of heart. At the very end of last year, the Council of the EU published a proposal for draft directive (FISC 237, ECOFIN 1214), allowing greater flexibility in the choice of areas where lower VAT rates could be applied. The list of items is quite long, but Member States are limited in how many they can choose from the list.
The reasoning is that suppliers derive no significant advantage from being established in a lower rate Member State under a system where the supply of goods and services is taxed in the Member State of destination. Therefore, a greater diversity of VAT rates does not lead to any disruption of the functioning of the single market, nor to distortions of competition, and therefore greater flexibility can be introduced.
Hidden in clause 27 of the third annex, a group of words is proposed as an addition to existing European legislation (Directive 2006/112/EC), giving Member States the choice of whether or not to apply VAT rates lower from 1 January 2025 to the following services, among others:
"Legal services provided to persons under employment contracts and to unemployed persons within the framework of industrial tribunal proceedings, and legal services provided within the framework of the legal aid scheme, as defined by the Member States".
This is a huge admission of principle, which we in the UK would do well to consider. This is a very restricted admission, confined to labor law procedures and legal aid services. But if one thinks that these consumers of legal services should not pay VAT, the obvious principle can be applied elsewhere.
The argument for reduced or exempt VAT on legal services has always been equality of arms and access to justice.
The tie-breaking point arises because non-VAT-registered individuals face an increase in the price of services through the tax, whereas VAT is cost-neutral to businesses eligible for a refund. VAT. Thus, an unregistered person, whether plaintiff or defendant, faces unequal financial conditions when opposed to an entity or public authority subject to VAT.
Legal action is not always a matter of choice. An individual may have no choice but to seek professional advice or take legal action against a public authority or a VAT-registered entity, which would result in injustice. The Court of Justice of the European Union has already found that:
'The principle of equality of arms, which is a corollary of the very notion of a fair trial[…]implies that each party must be given a reasonable opportunity to present its case, including its evidence, under conditions that do not place it at a substantial disadvantage vis-à-vis its adversary.'
Regarding access to justice, the cost of living crisis places it in an even more acute context. The right of access to justice should not be taxed, or at least not so heavily taxed – it is a fundamental right like health services.
Of course, European lawyers, seizing the concession of principle made in the draft directive, will be likely to demand that it be extended to other categories of legal services, in particular those provided to individuals, and that it includes legal advice, assistance in legal proceedings and in ADR. They are right to do so.
We obviously left the EU. Without wanting to resurrect any of the old arguments, one of the reasons given by proponents of Brexit was that it would give more flexibility and allow things to be done better, including in areas like VAT.
Well, here is a great opportunity. The EU is proposing a very welcome, albeit limited, breach in the general application of VAT to legal services. Perhaps we should use this precedent to pressure our government to do the same in the UK, and even go further. The cost of living crisis makes the issue even more urgent.
Jonathan Goldsmith is a member of the Law Society Council for EU and International and former Secretary General of the Council of Bars and Law Societies of Europe. All opinions expressed are personal and are not expressed in his capacity as a member of the Council of the Bar, nor on behalf of the Bar.