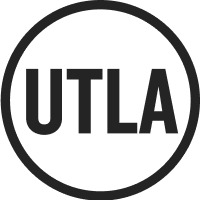 UTLA Group Legal Services Program
This is a brief summary of benefits coverage (effective September 1, 2016) available to members for employment-related legal services. Additionally, members can benefit from a free 30-minute consultation with an attorney for non-employment related matters.
A. Advice and consultation
An Individual Member may be referred by an Area Representative to a Group Legal Services Program (GLSP) attorney for advice and consultation regarding covered employment matters. Members may receive the following number of hours of legal advice for designated matters:
• Employment-Related General Civil Litigation – One hour
• Temporary dismissal of a teacher – Two hours
• Probationary non-reelection – three hours
• Reporting Child Abuse or Child Abuse – Three hours
B. Legal representation
UTLA will provide legal representation in administrative proceedings covered by the GLSP. Coverage amounts for attorneys' fees and expenses are shown below:
Permanent dismissal of a teacher for just cause

Professional Competence Board Hearing: $20,000 maximum

Credential Review

Informal review: maximum of $4,000
Administrative Hearing: Max of $6,000 (if deemed warranted)

Employment-related criminal matters: maximum of $5,000 (for eligible cases)
STRS appeal for persons with disabilities: maximum of $5,000
C. Conditions of participation
Participation in the GLSP begins when a member contacts their regional UTLA representative and requests legal services for a matter covered by the program. This is a mandatory step to participate.
Membership in the UTLA is a prerequisite for participation in the GLSP. To be eligible for legal services, an individual must be a member of UTLA at the time the incident giving rise to the need for legal assistance occurred and at the time the request for legal services is made. Additionally, membership must be maintained while legal assistance is provided. Agency fee payers, or non-members, are not eligible for legal services under the GLSP.
Additional terms of the program include: a member must use the assigned GLSP attorney and may not pursue any legal action against the union while receiving legal representation under the GLSP. Additionally, the GLSP does not cover disputes in which a member asserts a claim that is adverse to the union or its affiliates. The program also does not provide funding for disputes between members.
UTLA does not direct or control the professional services provided by GLSP attorneys. The GLSP is administered by the California Teachers Association (CTA), and the CTA determines the issues for which funding is provided and the amount of funding provided. CTA will pay attorneys' fees for permitted cases, subject to the amounts set out above and program guidelines.
Member is responsible for payment of all attorneys' fees and expenses beyond the amount authorized for payment by CTA following a UTLA recommendation. The GLSP attorney may require a professional services agreement with the member before providing services. In employment-related criminal matters, the fees to be charged by the GLSP attorney for representation beyond those permitted for payment of the CTA shall be agreed between the member and the attorney.
Legal services of other members
WORKER COMPENSATION ISSUES
Contact: Law offices of Gordon, Edelstein, Krepack, Grant, Felton and Goldstein (213) 739-7000.
AFFILIATE INSURANCE COVER
As a member of UTLA, you are entitled to the protection of insurance schemes – Educators Employment Liability Program (EEL) or Occupational Liability Insurance – made available by UTLA national affiliates NEA and AFT. Coverage includes (subject to applicable exclusions and limitations) payment of losses/liabilities incurred in connection with employment, reimbursement of attorneys' fees and expenses incurred in the defense of criminal proceedings (up to $35,000) in which the member is completely exonerated and reimbursed for certain school-related property damage. Details of CTA/NEA EEL program coverage are available at www.cta.org. Details of the CFT/AFT Professional Liability Plan cover can be found at www.aft.org. Additionally, there is $1,000,000 insurance coverage for protection against damages and/or attorney's fees arising from employment duties through NEA and AFT.