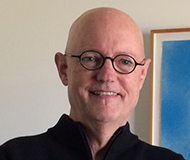 Young: Compromise for medical malpractice | Workers Compensation News
By Julius Young
Tuesday, May 3, 2022 | 0


It looks like the California legislature will likely approve a negotiated compromise that would revise medical malpractice claim limits.
The law project, BA 35would amend the Medical Injury Compensation Reform Act of 1975, which places severe caps on recoveries for non-economic damages in medical malpractice actions.
As part of the negotiated compromise, supporters of MICRA reform would withdraw a reform initiative known as the Injured Patient Fairness Act from the November 2022 ballot, provided AB 35 is passed and signed by Governor Gavin Newsom before the June 28 deadline to withdraw an initiative from the November ballot.
MICRA's reform efforts have resulted in costly political battles that have failed over the years. This is therefore a welcome development that will bring some relief to those injured by medical malpractice. Under AB 35, instead of the current cap of $250,000 on non-economic damages in cases other than death, the limit would increase in increments to $750,000 over a 10-year period. In the event of death, it would increase from $500,000 to $1 million. After 10 years, there would be an annual adjustment of 2%.
Additionally, AB 35 would allow separate limits for health care facilities (defined differently from health care providers) and also for unaffiliated health care facilities.
No known objections have been filed with the California Senate Judiciary Committee to date.
It should be noted that under current law, Civil Code 3333.1 provides that:
(a) If the defendant so decides, in an action for personal injury against the health care provider based on professional negligence, he may present evidence of any amount payable as a benefit to the plaintiff as a result of the personal injury in accordance with to United States social security law, any state or federal disability or workers' compensation law, any health, sickness, or disability insurance, accident insurance that provides health benefits, or disability coverage, and any contract or agreement of any group, organization, partnership or company to provide, pay or reimburse the cost of medical, hospital, dental or other health care services. Where the defendant chooses to produce such proof, the plaintiff may produce proof of any amount he has paid or contributed to secure his right to any insurance benefit for which the defendant has produced proof.

(b) No source of collateral benefits introduced under sub-section (a) shall recover any amount against the plaintiff or be subrogated in the rights of the plaintiff against a defendant.
However, the proposed ballot initiative, the Fairness for Injured Patients Act, included a provision that would repeal civil code 3333.1. Repeal of this would have allowed employers and workers' compensation carriers to have subrogation rights in medical malpractice claims in California, which they currently do not have under Civil Code 3333.1 (b ).
But the repeal of Civil Code 3333.1(a) apparently would have removed the ability of a medical malpractice defendant to present evidence of workers' benefits paid to a malpractice plaintiff. Thus, the Injured Patient Fairness Act would have had implications for California's injured workers and employers.
The compromise negotiated in AB 35 avoids the changes proposed under the initiative.
Julius Young is a nominee attorney and partner at the law firm Boxer & Gerson in Oakland. This column was reprinted with his permission from his Workers Comp Zone blog on the company's website. website.